About Chad
Chad Bennett is a passionate technologist, a three time Inc. 500 CEO, an Ironman Finisher, the Father of 6 kids and the founder of HEROIC Cybersecurity (HEROIC).
Chad's background in cybersecurity started at age 14 as a self-taught hacker when he learned to audit online systems for vulnerabilities. Later, he helped manage cybersecurity for one of the largest computing departments at Brigham Young University. In 2011, he founded Lancera, an enterprise software development and cybersecurity services company which grew to hundreds of employees and ranked #149 and #146 on the Inc. 500 list of fastest growing U.S. based companies. 
In 2015, frustrated with antivirus and modern cybersecurity solutions, he merged his experience in cybersecurity into HEROIC with a mission to intelligently protect the worlds information.
HEROIC is building the next-generation of cybersecurity utilizing the blockchain, big data, and artificial intelligence.
Bennett's professional accolades include Inc. Magazine's Inc. 500 list (3x), Utah Business Forty Under 40, and Utah Business' Top Startups to Watch. See more at Forbes.
Media Mentions
Outlets featuring Chad, HEROIC Cybersecurity or the HEROIC Tribe


Join Us
Join me and my family as we travel the world, connecting with local communities and teaching about the importance of securing technology against cyber threats.
Join Us
Join me and my family as we travel the world, connecting with local communities and teaching about the importance of securing technology against cyber threats.
Speaking Engagements
Keynote Presentations and Speaking Engagements
Decentralized Summit is a two-day Online Summit for blockchain professionals and believers in a decentralized future who want to improve their capability to #buidl and learn from their peers and thought leaders in the ecosystem.
CryptoBlockCon
Las Vegas, NV
CryptoBlockCon joins cryptocurrency and blockchain tech experts to discuss the future of blockchain & crypto assets.
MERGE! Conference
Orlando, FL
MERGE! is a conference event gathering multiple focus areas including blockchain and cybersecurity under one roof.
Digital Currency Con
Park City, UT
Digital Currency Con hosts premier Blockchain and Cryptocurrency conferences.
Angel Investor Summit
San Francisco, CA
Connecting Silicon Valley, US and foreign financial professionals and investors to global startups and private companies.
WBC Summit
Moscow, Russia
The World Blockchain & Cryptocurrency Summit aims to spread the adoption of blockchain technology across the world.
#BPNLDN London
London, England
#BPNLDN is a new ICO-oriented blockchain event where attendees connect with ICOs and blockchain tech.
BYU Blockchain Summit
Provo, UT
This summit aims to spark conversation of how blockchain technology is transforming markets, institutions, and life.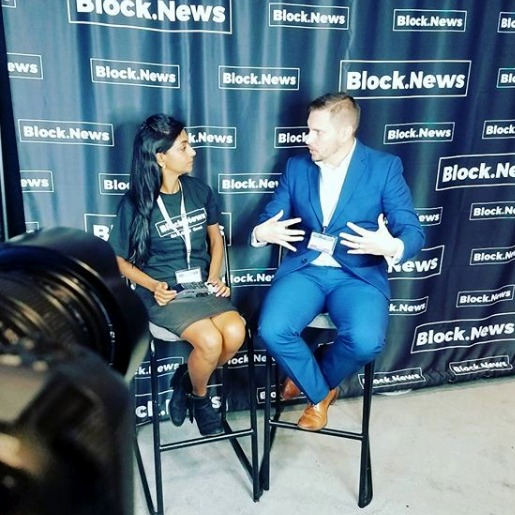 Check Out HEROIC's Projects
See how HEROIC is building the future of cybersecurity
HEROIC Cybersecurity
Discover how the HEROIC team utilizes the world's largest database of compromised credentials to protect individuals, families, and organizations from hackers and malicious threats.
HEROIC Blockchain
HEROIC's blockchain solution is a decentralized, open threat intelligence platform that provides ai-based protection against threats making next-generation solutions freely-available to everyone.
The HEROIC Tribe
Follow the documented travel of the Bennetts, a family of eight that has sold everything to travel around the world teaching people about the importance of cybersecurity and the future of cryptocurrency.